RELIANCE TO LAUNCH JIO MEET VIDEO CALLING APP: EVERYTHING YOU NEED TO KNOW
Reliance Jio Meet Video Calling App Launched, Learn How It Will WorkHIGHLIGHTS
Jio Meet nation-wide video calling service to launch soon
Jio Meet will be available on Android, iOS, macOS, Microsoft Windows and on browsers as well
Jio Meet to integrate health and education services
Reliance Jio has revealed that it's soon going to announce Jio Meet, it's nation-wide video calling platform that is set to take on the likes of Zoom and Google Meet amidst the Coronavirus outbreak. The newly minted Jio Platforms that recently saw investment by Facebook to the tune of $5.7 billion is also partnering with WhatsApp that will see Reliance Retail leverage the Facebook-owned instant messaging service for JioMart.
In its Q4 fiscal results, Reliance mentioned that it is launching a video calling platform for India and in a statement to the media, Pankaj Pawar, Senior VP at Reliance Jio Infocomm said, "Jio Meet is a platform which has many unique options- it actually has an ability to work on any device, any operating system, and it has an ability to do a complete collaboration. And effectively, this collaboration does not limit to a typical video conferencing app." As people are forced to change ways of working due to the COVID-19 crisis, video calling has emerged as a necessary tool for businesses to function.
However, Jio Meet isn't your regular run-of-the-mill video calling solution as the company also plans to integrate its eHealth platform with it, thereby allowing users to consult with doctors online and much more. Notably, Jio already has an app on Google Play Store listed as JioHH Doctor that allows doctors to offer their services online. According to the listing, the app was released only recently on March 29.
Jio Meet will likely offer similar features when it is officially launched. A report by News18 (owned by Reliance Industries Ltd) states that the Jio Meet app will work across different platforms and will be available on Android, iOS, macOS, Microsoft Windows and also "as a third party plugin for Microsoft's Outlook email service" for enterprise customers.
Moreover, the service will also be available on browsers as it seems to have a dedicated website that will allow users to join a meeting, irrespective of the platform they're using.
Jio Meet was previously listed on the Google Play Store with over hundreds and thousands of installs but has been taken down, likely in the heads up to the official launch. Nevertheless, here's your first look at Jio Meet video calling app by Reliance and how to use it when it is available on your phone.
JIO MEET VIDEO CALLING APP FEATURES
Reliance Jio has hinted that it's readying a video conferencing solution called Jio Meet that will be launched in the coming weeks. However, the beta version of the app hit the Play Store a while back, raking in hundreds of installs after being taken down.
The website for Jio Meet is listed on Google Search and you can visit it by going to https://jiomeet.com/, however, it isn't live yet and you'll be greeted by the message saying "Thank you for your interest in JioMeet."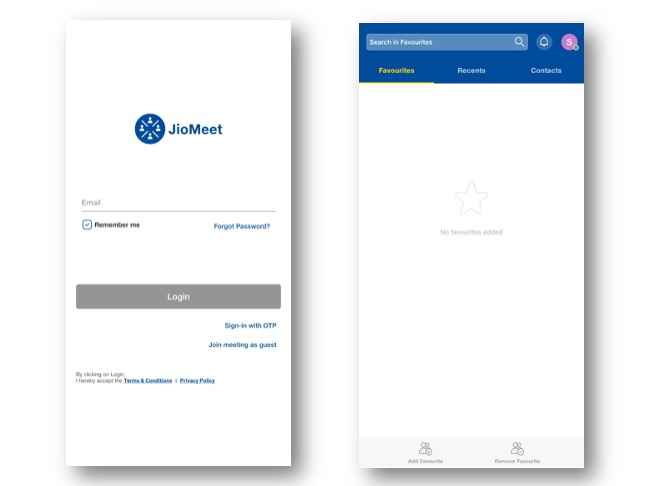 With Jio Meet, users can initiate a video conferencing with their friends, family or even work calls. The service supports group calling of up to 5 members however that could be increased by the time the app goes official. In one of the screenshots on Play Store, the number of users is more than 200 which hints at the possibility of the increase in limit, at least for enterprise customers.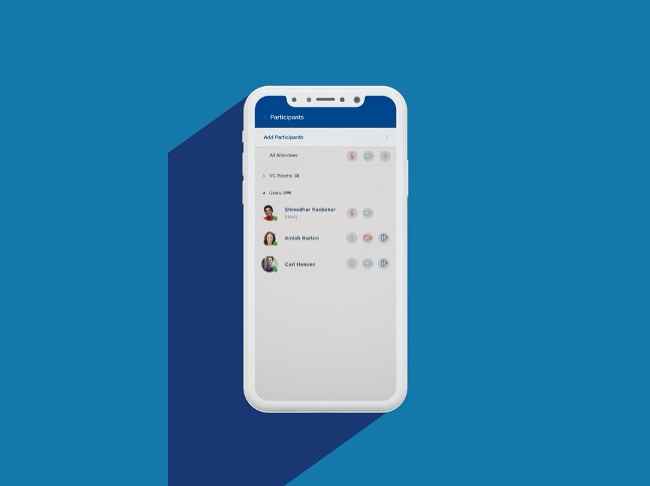 The company has said that it is ensuring that the service is easy to use and doesn't come with a lot of frills. It is also being said that the final version of the app will have health features along with integration with education services like virtual classrooms and more.
The app also offers host control options and records logs of audio and video calls. Users can share the meeting link and give attendees the pin password to join the call. Jio Meet is also capable of adjusting video call quality according to the network zone and ensures zero lag.

JIO MEET VIDEO CALLING APP: HOW TO USE

While the Jio Meet app hasn't been officially announced yet, the beta versions of the apps were listed on Play Store and Apple App Store but have been taken down. Nevertheless, here's how to use Jio Meet once it goes live.

Download Jio Meet from

Google Play Store or Apple App Store

Open the app and you will be greeted with a login page that asks email for access. We believe this is for the enterprise users once the app goes official.

Tap Sign-in with OTP on the bottom right corner, just below the login button.

Enter your mobile number to get a verification code and enter the OTP to log in.

Once logged in, you can make audio and video calls and can even initiate a group video call by adding you Jio Meet contacts to a group.

As we mentioned, this is as far as the beta functionality goes as the final build could come integrated with health and education services. We'll keep an eye out for you for when the service goes live.