One-stop solution of entertainment for the whole
One-stop solution of entertainment for the whole

Hey guys welcome into Today we have a great news for you. One stop solution of entertainment for the whole family. Read full article to get full detail.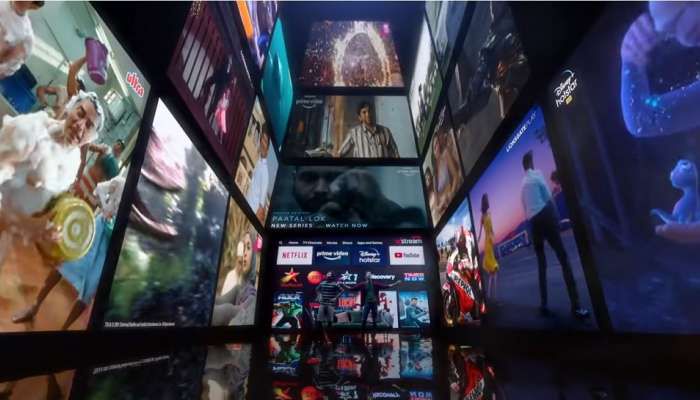 Boredom and discomfort in our lives have reached a new level due to the lockdown in the Corona period. Everyone was at home and there was nothing special to do. At such times, the Internet, streaming services, TV became the means of entertainment.
However, everyone in the same family has different preferences. You may be excited for 'The Boys' or' The Mandelorian 'but your parents' favorite list may still have ZEE TV shows. And your grandparents might want to watch old Bollywood movies. Between DTH and the web series, anyone can easily see what they want. However, a lot of subscriptions definitely lighten your pocket.
But not so much now. We have a solution. Let us introduce you to Airtel Extreme Box
Why is Airtel Extreme Box (AXB) different?

First of all, the new AXB is a smart type of set-top box that works as a DTH as well as a streaming device. AXB is one stop solution of entertainment. This means you can also watch TV channels and stream web series on your TV from this single device. It has Amazon Prime Video, Disney + Hotstar, Woot, ZEE5 etc pre-installed, so if you need it is internet. AXB is Android based. So it can turn your TV into a smart TV, which can download apps and games directly from the Google Play Store. Not only that, it also has a built-in Chromecast, which allows you to project your phone onto a TV without any cables. In short, this one device will not only streamline your TV, but at the same time you will see every entertainment on the big screen. Read Also : Best Logo Maker App

Not only this, with the help of this device you can get a lot and also for free!
As said before, there is a way to get everything for free. Instead of paying separately for AXB and Web Series subscriptions, you can get both for free when you get an Airtel Extreme Fiber connection. Wi-Fi only if you need to stream your favorite show, why not take a few more. In fact, you also get a free subscription to the Airtel Extreme app, which has a library of over 10,000 movies and shows, as well as live TV viewing on the phone. That means you can carry a whole bundle of entertainment with you wherever you

isn't this a one-stop solution for everyone's choice needs? And also for free.